It takes a couple of weeks
COVID vaccines are optimally effective about two weeks after the second dose. Luis Ascui/AAP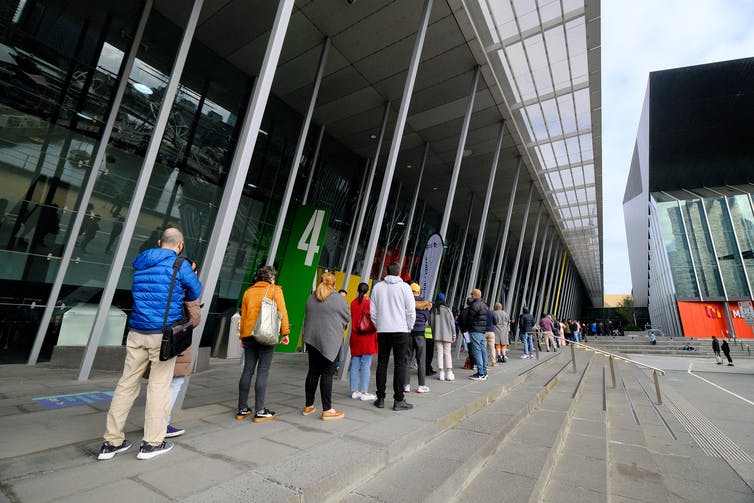 Previous
Next
Clinical trials show COVID vaccine protection is optimal from about two weeks after your second dose. This means they:
nearly completely protect against severe disease and death in healthy people

dramatically reduce the likelihood of symptoms with COVID-19

reduce the likelihood of infection with the virus

if you do get infected, they reduce the amount of virus you make. Emerging evidence suggests this reduces the likelihood you will pass the virus to other people.
Each dose of a vaccine essentially shifts the odds in your favour. One dose gives you a lower chance of reaping some of these benefits, while two doses gives you a much higher likelihood of these benefits.
Though even with two doses, you could still be unlucky and get infected, develop disease or pass on the virus.