The virus could mutate among unvaccinated people
The logic behind the decision, according to the CDC, is that the Pfizer, Moderna and Johnson & Johnson vaccines are effective enough to substantially reduce the likelihood of vaccinated people contracting COVID-19, developing symptoms or spreading the disease to others. This likely means that potentially infectious unvaccinated people pose only a minimal threat to the vaccinated people with whom they come in contact.
There are now comparatively low levels of community spread across much of the U.S. And, as of May 24, over 38% of Americans were fully immunized against COVID-19 via vaccination. As a result, this recent CDC guidance may not interfere with declining virus transmission rates across the country.
The decision, however, has nevertheless raised questions about whether vaccinated Americans can trust unvaccinated people to follow the CDC's updated guidelines. As CDC director Rochelle Walensky put it, unvaccinated people must be "honest with themselves" about the protective health benefits of wearing a mask.
One concern about the so-called "honor system" approach is that it may allow the virus to circulate among unvaccinated people – a point raised by a major nurses union. If true, increased circulation could enable the virus to continue to mutate. This could potentially lead to the development of variants that are at least partially resistant to existing COVID-19 vaccines.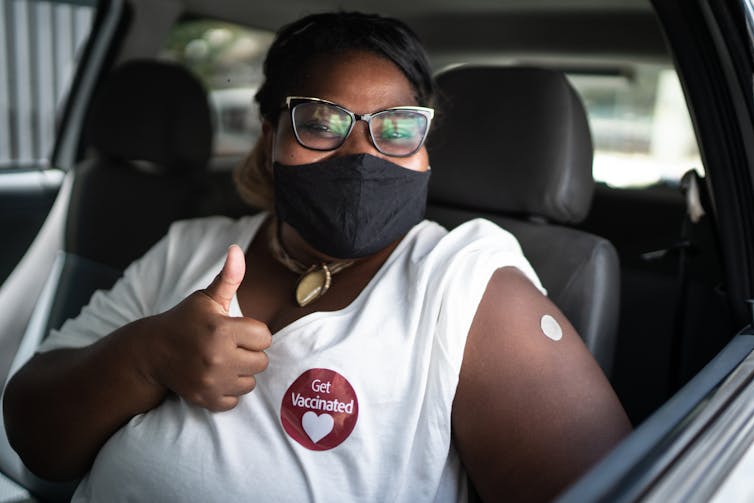 Many vaccinated people still want to wear a mask after receiving a COVID-19 vaccine. FG Trade/Getty Images