The ABCs of DNA
DNA – which stands for deoxyribonucleic acid – is something in every cell of every organism that ever lived on Earth – including dinosaurs.
Think of DNA as molecules that carry the genetic code, a set of instructions that helps bodies and minds grow and thrive.
Your DNA is different from everyone else's. It determines many of the characteristics that define you, like the color of your eyes or whether your hair is straight or curly.
DNA is much easier to find in the "soft parts" of an animal – their organs, blood vessels, nerves, muscle and fat.
But a dinosaur's soft parts are long gone. They either decomposed or were eaten by another dinosaur.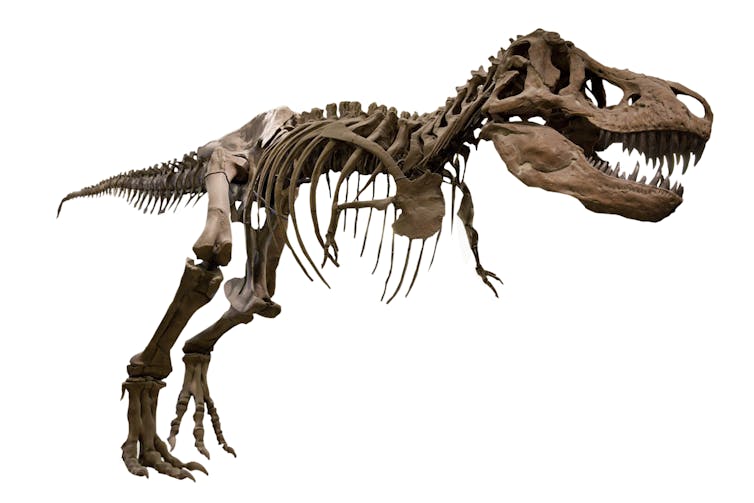 Made from fossils: The skeleton of a T. rex. JaysonPhotography/iStock via Getty Images Plus