A big coal problem
Since 2000, coal-fired power capacity in both India and China has grown massively. At COP26, the two nations were joined in their last minute demands by other big coal users like South Africa and Nigeria, along with Venezuela, a coal exporter.
India cannot absolve itself by pointing to its goal to reach net-zero emissions by 2070. Like many other nations to adopt a net-zero goal – including Australia – India has no firm plan to get there.
Nor is India's 2030 target strong enough. A global research organisation I help lead, Climate Action Tracker, found India can largely meet the goal with policies already in place.
India no doubt has a big coal problem, and will need substantial support to deal with it, such as finance and technology from developed nations. But it also has enormous potential for renewable energy expansion.
Analysis shows that to prevent further climate disaster and keep warming to 1.5℃, thermal coal must be phased out by 2030 in developed nations and by 2040 globally – including in India. Softening the language in the COP26 decision doesn't change this fact.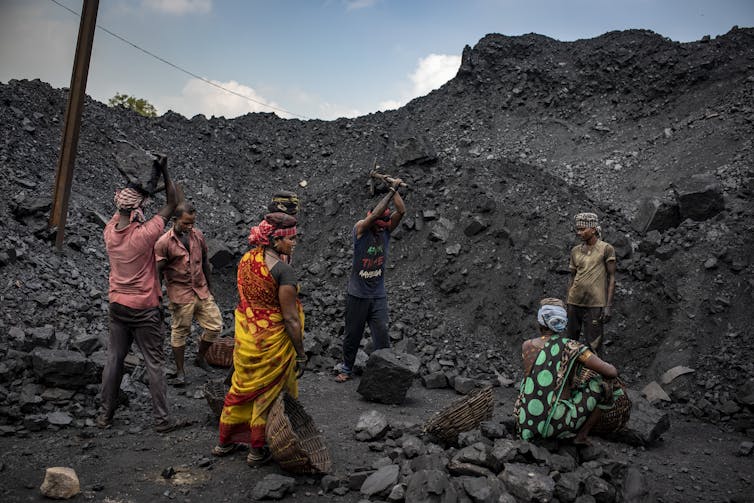 India will need substantial support to phase out coal. AP