How will these vaccines be transported and stored?
Moderna and Pfizer/BioNTech use different distribution strategies because of different requirements for their vaccines, and Moderna's participation in Operation Warp Speed. The Conversation US, CC BY-ND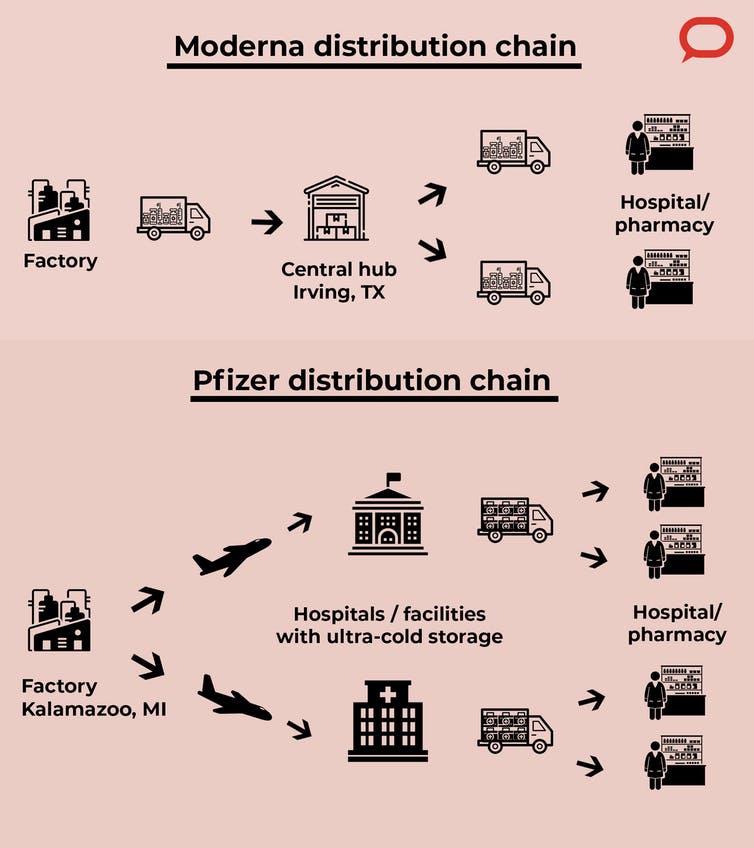 Temperature requirements for the Pfizer/BioNTech, Moderna, and AstraZeneca COVID-19 vaccines.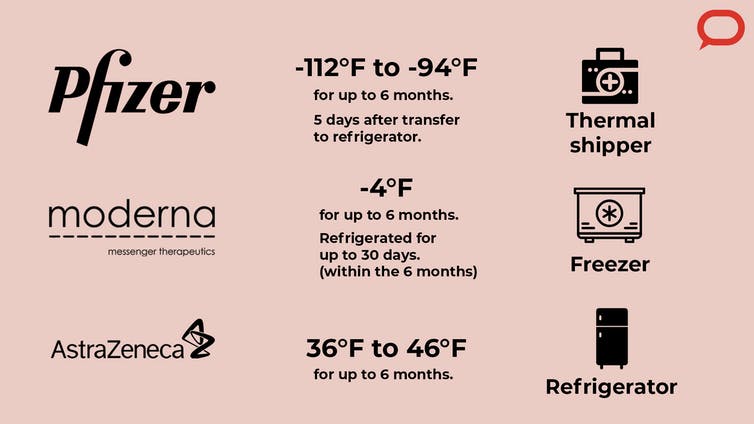 Previous
Next
Moderna plans to use an approach similar to that used in previous outbreaks such as the H1N1 swine flu pandemic in 2009. In this case the vaccines will be shipped from the manufacturing facilities in the Northeast U.S. and Europe to a distribution center in Irving, Texas, which will be equipped with freezers to store the vaccine for longer periods. From there they are distributed to hospitals, pharmacies and other vaccine administration sites.
Pfizer is manufacturing its vaccines in Kalamazoo, Michigan. It will handle the transportation to the administration sites by working with logistics partners. Because ultracold storage is available only at large facilities and hospitals, that's where they'll be stored for short periods before being distributed to administration sites.
Some states, like New York, are considering setting up their own distribution hubs.