If I get the Pfizer vaccine for the first dose, how can I make sure I get the Pfizer vaccine the second time?
The first shipments of the COVID-19 vaccine are loaded into a UPS plane in Lansing, Michigan, on Dec. 13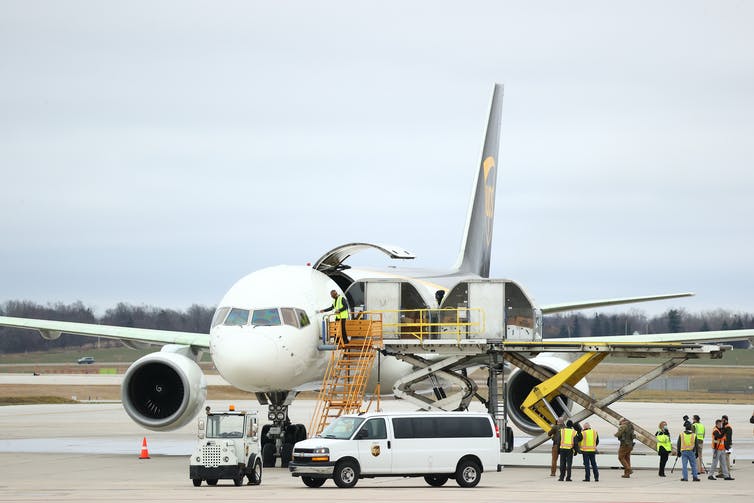 Previous
Next
The distribution of the Pfizer vaccine is meant to match the need for the second dose. The clinic, hospital or pharmacy where you are vaccinated will keep a record of the vaccine that you received, as will you, to help ensure that your second dose matches the first dose.