How to know when and where to get vaccinated
UCHealth set up a vaccination drive-up center at Denver's Coors Field, but participants still needed to register and have an appointment. Michael Ciaglo/Getty Images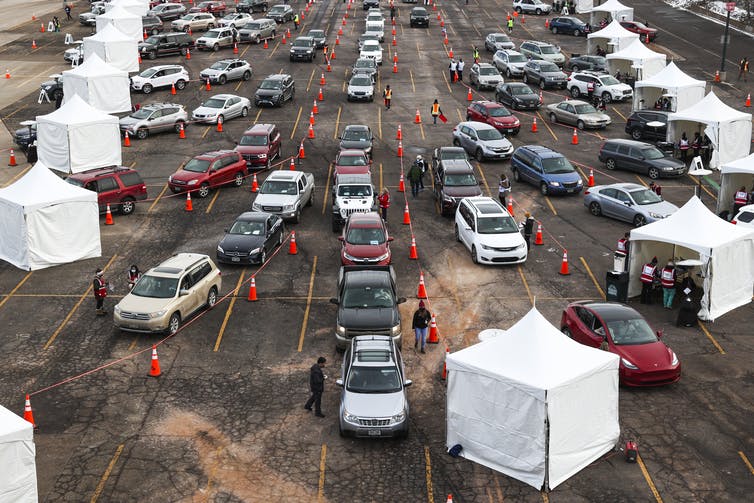 Previous
Next
Unfortunately, there isn't one satisfying answer to this question right now. The federal government recommended priorities based primarily on age, preexisting health conditions and jobs that create a greater risk of exposure, like medical personnel. But states are following through in different ways.
To find your state's information, you can check the Centers for Disease Control and Prevention's list of state links. Or enter the name of your state and "COVID vaccine" in your favorite search engine to find out whether your state has a centralized process or whether each county or city maintains its own priority system.
UCHealth set up a vaccination drive-up center at Denver's Coors Field, but participants still needed to register and have an appointment. Michael Ciaglo/Getty Images
States that centralize their COVID-19 vaccination procedures generally match registrants with available vaccine providers, as New Mexico and California do. If your state does not centralize vaccination procedures, you'll need to look up the details for your county or city. Even within the same state, who is allowed to receive vaccinations and how to get one can vary widely.