The computer as COVID-19 connector
Telehealth has been a lifesaver for many patients during the time of the coronavirus, but underresourced racial and ethnic minority communities do not benefit equally. BSIP/Universal Images Group via Getty Images)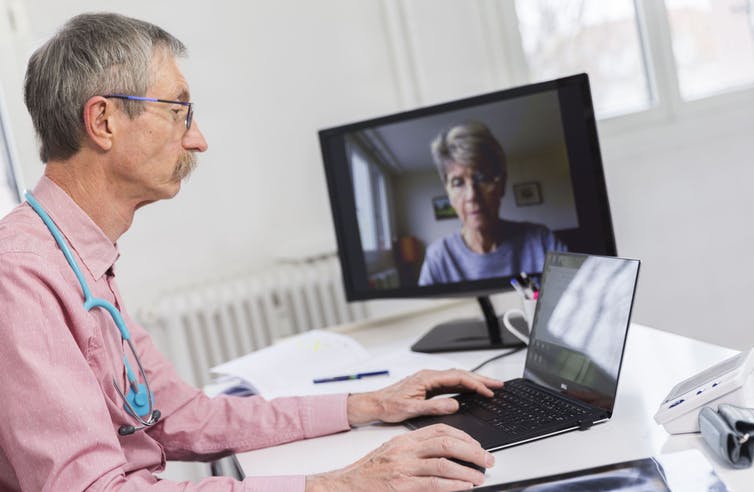 Previous
Next
During the pandemic, the internet has been an indispensable health tool to millions.
Telehealth services have provided a safe way for patients to make appointments for COVID-19 testing and other types of medical care. In fact, there was a 154% increase in telehealth visits during the last seven days of March 2020 compared to the same period in 2019. This was most likely due to public health mandates that required a shift away from in-person care.
In addition, patients receive communications from their providers through email and other messaging systems that offer access to health care, health information and test results. And, departments of public health and the Centers for Disease Control and Prevention have relied on their websites, online events and social media to educate the population about COVID-19. Access to the internet is essential during a pandemic.
This has been particularly true as the vaccine has been rolled out. Signing up for the vaccine has predominantly occurred online. This means that far fewer older adults from underresourced racial and ethnic minority communities have been able to make appointments.
In 2018, more than one in four Medicare beneficiaries had no digital access at home. Those without digital access were more likely to be 85 years or older, members of racial or ethnic minority communities and from low-income households.