South Korea and Ghana
We found two major examples of this style of communication working well in practice. South Korea avoided a lockdown due to clearly communicating the threat of COVID-19 as early as January, encouraging the wearing of masks (which were common previously within the nation in response to an earlier Sars epidemic) and quickly rolling out a contact-tracing app.
Each change in official alert level, accompanied by new advice regarding social contact, was carefully communicated by Jung Eun-Kyung, the head of the country's Centre for Disease Control, who used changes in her own life to demonstrate how new guidance should work in practice.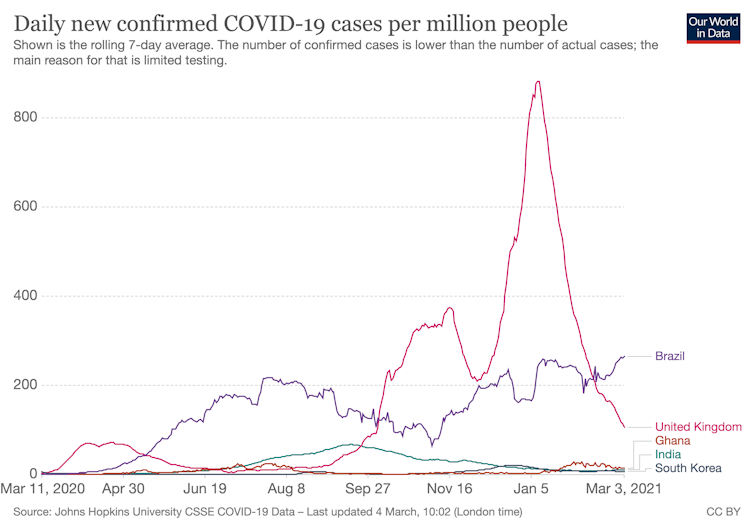 The transparency of this approach was echoed in the communication style of the Ghanaian president, Nana Addo Dankwa Akufo-Addo.
Akufo-Addo took responsibility for coronavirus policy and explained carefully each measure required, being honest about the challenges the nation faced. Simple demonstrations of empathy earned him acclaim within his nation and also around the world.
"We know how to bring the economy back to life. What we don't know is how to bring people back to life," he famously said.