Russia Attacks Ukraine Day 7 LIVE: India Demands 'Urgent Safe Passages' For Its Nationals To Exit Ukraine - ABP Live
Source: Abplive.com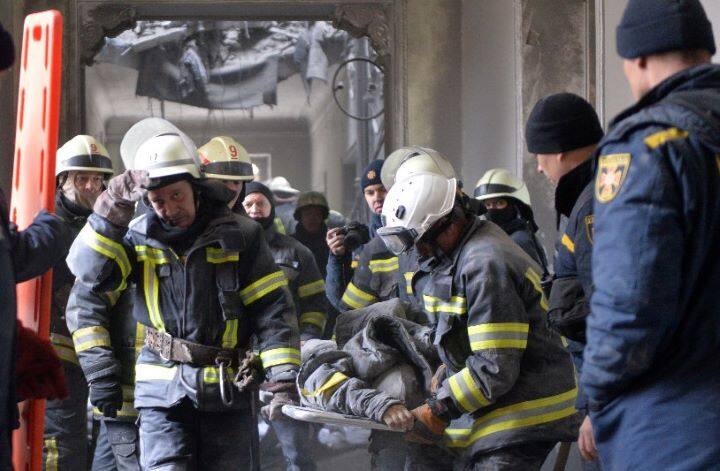 Russia Ukraine Crisis LIVE:Russia continued with its offensive on the Ukrainian city of Kharkiv on Day 7 of its invasion. Russia has asked civilians in Ukraine's capital Kyiv to leave the city as it warned of strikes against intelligence facilities, AFP reported.The Russian Defence Ministry said it would target the Security Service of Ukraine (SBU) and the 72nd Main Centre for Information and Psychological Operations (PSO) in Kyiv.Citing satellite images, CNN reported that a massive 40-mile long Russian military convoy -- made up of armoured vehicles, tanks, towed artillery and other logistical vehicles -- had reached the outskirts of Kyiv.Meanwhile, Russian air strikes hit a residential block in Kharkiv and the main TV tower in the capital Kyiv, Ukraine said on Tuesday, as Moscow stepped up attacks despite sanctions.On Tuesday, Russia launched an artillery attack on residential areas in Ukraine's second-largest city Kharkiv.
Russian missiles targeted residential structures in Kharkiv.Amidst the heavy shelling on Kharkiv, an Indian student, identified as Naveen Shekarappa Gyanagoudar, from Karnataka was also killed.While expressing the grief over the tragic incident, MEA spokesperson Arindam Bagchi said, "With profound sorrow, we confirm that an Indian student lost his life in shelling in Kharkiv this morning. The Ministry is in touch with his family. We convey our deepest condolences to the family.
"In Ukraine, Naveen was living in Arkhitektora Beketova. He was studying medicine at Kharkiv National Medical University.Ukrainian President Volodymyr Zelensky called the Russian bombing of Kharkiv a "war crime" and declared that defending capital Kyiv from Moscow's troops was a top priority.Hours after the demise of the Indian student, Prime Minister Narendra Modi on Tuesday chaired a high-level meeting with concerned officials in view of the deteriorating situation in Ukraine.
Before the meeting, PM Modi spoke to the father of the killed student and offered condolences.On the other hand, World Athletics prohibited Russian competitors from all contests on Tuesday in response to Russia's incursion on Ukraine, a sanction the body's president described as "against the grain" but justifiable.